Bonded Broadband
Bond multiple connections (2,3,4 or more!)
Want a fast and reliable connection at an affordable price?
What is Bonded Broadband?
Bonded Broadband works by combining multiple internet connections together to create one single virtual broadband connection for your business.  It is a cost effective way to increase your internet connection speed if you are unable to benefit from (or simply can't afford) other solutions such as EFM or fiber broadband, or unable to justify the costs of a leased line.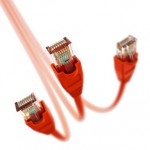 How does it work?
Using the Fido Fire Brick you can link multiple Fido Broadband connections together to obtain increased upload and download speeds.
As soon as these lines hit the Fire Brick in our Data Center the bandwidth is combined creating one high speed connection.  This not only means faster speeds for your business but also enhanced redundancy and reliability too.
Combined Speeds
With your multiple broadband lines combined together with our Bonded DSL solution you get the maximum available bandwidth.
Unlike other solutions (such as MLPPP or Sharedband) you get the full potential of your lines with the maximum available speeds.  The Fido Fire Brick also provides Quality of Service (QoS) and ensures the highest performance for latency sensitive applications such as VoIP, SSH and similar applications.
As Bonded DSL uses more than one line, it is more reliable than standard broadband giving your business peace of mind.  Should one line or modem fail between you and the exchange your connection will continue with the remaining lines.
Cost effective alternative
Bonded DSL is designed to give your business a cost effective alternative to leased lines.  It is also incredibly easy to install so you can focus on running your business.
To order you simply need the phone numbers of the lines you want to convert to Bonded DSL and then contact our sales team.  If you don't already have phone lines installed, we can do this for you to minimise your pain!
Broadband that "just works"!
Quick to Order and install
Our Bonded DSL solution can be ordered and installed within 5 working days – compared to the usual lead time of 90 days for an Internet Leased Line.  To order contact our sales department today or simply order multiple single (*) broadband lines online, and then request sales to upgrade them to our bonded service. Bonded line fee of £10 per month per line on top of the standard DSL service price applies.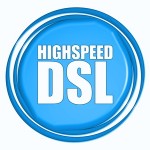 * – Multiple lines can be bonded together, but they must physically be in the same location so that they can be connected to a single router (the Fido Fire Brick) which performs the multiplexing. It is however possible to route the connections internally over diverse ethernet routes to maximise redundancy.
Order individual lines at our standard pricing and then upgrade to Bonded for just £10 per month per line. Upstream bonding requires a Fido FireBrick. Downstream bonding (downloads) need standard ADSL modems or better (a FireBrick would still provide additional functionality including traffic prioritisation (QoS), VoIP PBX, Firewall and more).