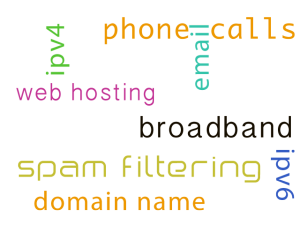 Find out how you can benefit from Plan One?
[cforms name="One Plan info Request"]
Ideal for small businesses and startups!
Setting up a new business can be stressful and time consuming, not to mention expensive with all those extras, they soon add up!  This is where the Fido One Plan comes in.  All your Internet and Telephony needs covered in one simple plan, with one small monthly subscription!
Award winning service from the ISP you can trust 
Fido IP Connectivity – up to 20Mbit service (subject to exchange capacity)
Future Proof with both IPv4 and IPv6 addresses as standard
Fido Glide email / calendar and contacts includes up to 5 mailboxes
Fido Guard spam filtering includes up to 5 mailboxes
FidoTalk SIP Trunk with 500 minutes per month of calls to destinations including UK landlines (01/02/03), UK mobiles and also now includes calls to landlines in India, the USA and Canada
Local rate fax and phone number included as standard
Fido Basic Web Hosting with 2.5GB of storage and a generous 5GB/month data allowance
Free Domain Name (get a free .uk domain name for your new business!)
add extra users for small monthly fee
Fido – Where those in the know go!
Small Print
IP Connection may require BT line rental at £13.50 per month if provided as ADSL or FTTC.
Connections also possible via the Brighton Digital Exchange (BDX), LoNAP, LINX, and other Digital Exchanges, also compatible with some 3rd party ISP services including Virgin Media, and BT FTTC
Internet speeds are an indicated best possible speed and not a guaranteed speed; based on a minimum of 10:1 contention ratio.
IP Telephony service requires use of VoIP hardware or software to work
Services operate on a pre-pay basis only.  Account credit required to make non inclusive calls.
 All this from just £50 per month plus VAT