Guard – Anti Spam from Fido.Net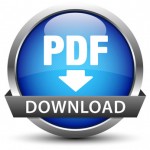 Fido Guard is a Highly Robust and reliable solution dedicated to keeping every inbox free from spam!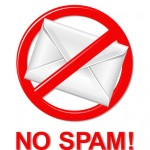 Over 85% of emails on the internet today are SPAM. That means that more than 8 of every 10 emails that you receive are potentially junk. If you spent 85% of your day emptying the waste bin under your desk you would never get any work done … well let us take the strain for you!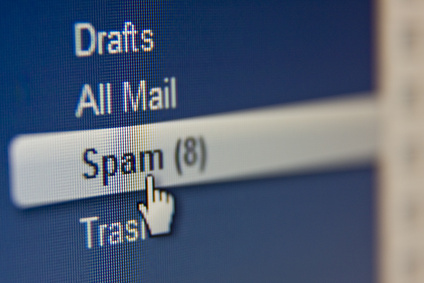 With our simple to use control panel, you can protect your inbox whether it is on Exchange, Plesk or cPanel, Lotus Notes, Domino, the list goes on! (The only requirement is that you have your own domain name).
Pricing options start from as little as just 30p per month per mailbox depending on the number of mailboxes you subscribe to the service.  Options for outbound scanning and full archiving are also available for a nominal monthly cost per mailbox.
Since moving to Fido's Anti Spam Solution the absence of spam in our mailboxes has been awesome! Our Exchange server is running much faster now too. I can finally concentrate on running my business and not fire fighting the mail server!
Massive productivity gains – Buying the FidoNet professional email security solutions will first of all result in a secure business email platform. But besides security, your employees don't have to deal with daily spam messages anymore and save seconds or even minutes each day by losing this distraction and having transparency and full control over their email flows. These minutes add up to massive productivity gains on a yearly basis, increasing the ROI for your business!
Quarantine and queuing – The FidoNet filtering system has a false-positive rate of 0.0001%, or less than one in a million. Even if – for example – a "dubious newsletter" were to be blocked, you and your employees can easily locate it through the 4-tier control panel, in the online quarantine or email-reports and release it, with one click.
Retain Email Records for ever
Archiving system – The FidoNet Email Archiver saves your incoming and outgoing emails in a storage location of your choice. No email can ever disappear again. Now, you can become tax and business-legal compliant!
Inbound – All emails sent to your domain are filtered by our intelligent anti spam cluster, any spam is automatically removed and quarantined.  Messages are scanned for a combination of known spam, viruses and other malicious content, links in the emails are also checked and scanned as are any attached files and archives.  You then enjoy a spam free existence (99.99% spam free anyway!).  This works with all known email servers including Microsoft Exchange, Plesk, cPanel, Lotus Notes, Domino, etc.
Archiving – Our archiving service is ideal for Law firms, Brokerage houses, Government departments and in fact any company who needs to keep a certified archive of all emails sent to/from their company for compliance and other legal purposes.
Outbound – Inbound and Outbound protection means that all of your emails are scanned and filtered to prevent any unwanted emails sneaking out due to a virus or trojan.  People you communicate with can feel safe in the knowledge that your emails have been scanned and verified safe.  This also has the added benefit of giving you peace of mind that your emails will get to their destination as we employ several technologies including DKIM (Domain Keys), SenderID and SPF to help recipients ensure they receive your emails.
30 Day Risk Free Trial – Signup today and try out our Cloud Based Spam and Anti Virus solution and if you're not happy you can cancel.  No credit card required!
Free Setup Too! – Our technicians will work with your IT department to ensure your migration happens smoothly and effortlessly!  We can advise on DNS changes, or even make the changes for you.  Send us a CSV or Excel Spreadsheet of mailbox users and we'll do the import and setup so you don't have to!  Be live in less than 5 minutes!
| "Mailboxes" | "Base Price (per mailbox)" | "Inbound Only" | "Inbound & Outbound" | "In/Out +Archiving" |
| --- | --- | --- | --- | --- |
| "5" | "£1.50″ | "£7.50″ | "£13.50″ | "£20.50″ |
| "10" | "£1.50″ | "£15.00″ | "£27.75″ | "£41.50″ |
| "15" | "£1.50″ | "£22.50″ | "£41.50″ | "£62.00″ |
| "25" | "£1.47″ | "£36.75″ | "£67.95″ | "£101.75″ |
| "50" | "£1.47″ | "£73.50″ | "£135.75″ | "£202.00″ |
| "75" | "£1.47″ | "£110.25″ | "£203.75″ | "£301.75″ |
| "100" | "£1.45″ | "£145.00″ | "£268.25″ | "£402.00″ |
"Mailboxes"
"Base Price (per mailbox)"
"Inbound Only"
"Inbound & Outbound"
"In/Out +Archiving"
"150"
"£1.45″
"£217.50″
"£402.00″
"£600.00″
"250"
"£1.42″
"£355.00″
"£655.00″
"£980.00″
"500"
"£1.40″
"£700.00″
ӣ1
295.00″
ӣ1
942.50″
"1
000"
"£1.38″
ӣ1
380.00″
ӣ2
553.00″
ӣ3
829.50″
"1
500"
"£1.38″
ӣ2
070.00″
ӣ3
829.50″
ӣ5
744.25″
"2
000"
"£1.35″
ӣ2
700.00″
ӣ4
995.00″
ӣ7
492.50″
"3
000"
"£1.33″
ӣ3
990.00″
ӣ7
381.50″
ӣ11
072.25″
"Mailboxes"
"Base Price (per mailbox)"
"Inbound Only"
"Inbound & Outbound"
"In/Out +Archiving"
"4
000 – 5
000″
"£1.30″
ӣ5
200.00″
ӣ9
620.00″
ӣ14
430.00"
"5
000+"
"Call Us"
"Call Us"
"Call Us"
"Call Us"
Government / Registered Charities
At FidoNet we pride ourselves on our support for the Local Community and Charities. As such any registered Charity can benefit from up to 10 mailboxes for free.
Beyond that we offer a 25% discount on retail pricing to any charity or Government department.
Prices quoted are monthly subscription prices based on a minimum 12 month term and exclude VAT.
Discounts available for 3 and 5 year contracts