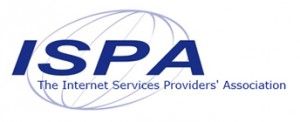 FidoNet are delighted to announce that having beaten very stiff competition, they were crowned the ISPA Best Large Business Hosting Provider for 2012 at the ISPA Awards ceremony at the Sheraton Park Lane Hotel, London on July 3rd 2012.
Nominations were taken from all UK hosting providers and ISPA members, vetted and tested over a period of several months before being short listed and voted on by a panel of Industry leaders."
"It is wonderful to be recognised by our peers in the Industry for the services we provide, especially services which are so close to our heart as Managed Hosting for Large Business, and also to make it to Finalists for Best Fixed Line Business Broadband", said Managing Director Jon Morby, "Winning Best Large Business Hosting Provider is a definite honour with this being one of the hardest fought categories with some real heavy weights including FastNet, Stratogen and Netcetera in the running."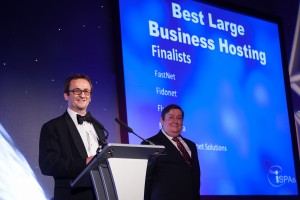 According to the ISPA judges, "FidoNet's pre-sales consultation, load balancing and description of blending in as one of their customers IT department gave them the edge"
Dedicated Server hosting starts from just £85 per month, and FidoNet have the ability and experience to scale solutions to many hundreds of servers if required.  Host with FidoNet for total peace of mind, and the knowledge that you will never need to move again!
Virtual Server hosting (cloud hosting) starts from as little as just £5.83 per month and again are almost infinitely scalable.
Whether you need load balancing, redundant failover, multi site clustering or just a single server, FidoNet have a solution for your business needs.  Contact our UK based sales team for more information and to discuss your individual requirements
The ISPA 2012 Best Large Business Hosting Provider judging criteria were very tough with nominees needing to meet and surpass the following areas
Judging Criteria: 
Hours of support
Hardware redundancy of each level
Provision of protected private network
Firewall protection
Security measures at data centre(s)
Patch management process
Guarantees for connecting servers to the Internet
Peering arrangements with other ISPs
Number of IP addresses offered
Guaranteed service level agreements
Ease for customers to change to different bandwidth level and any costs involved
Data back-up services
Mirrored hosting services
Power supply, reboot and administration options
Flexibility: Can size of site change without financial penalty or being tied into a contract?
Payment options
Price and value for money
Server redundancy – availability of 'hot' replacement
Patch management process
Virtualisation and cloud computing capabilities
Provides IPv6 Address
Availability and speed of service
Taking all of these factors into account, as well as performance tests over the nomination period, FidoNet were found to be at the forefront and crowned as the 2012 ISPA Award winners.
About The ISPA Awards:
The ISPAs – the UK Internet industry awards – are unique as they are awarded to people and organisations in the industry following rigorous testing and an independent judging process and reflect the broad nature of the internet service provider sector.
The Internet Services Providers' Association (ISPA UK) has been organising the UK Internet Industry Awards since 1999 to herald the best of the Internet industry and to celebrate innovation and best practice. In 2002 the BBC dubbed the awards "The ISPAs".