Included with your Fido Broadband connection is a free 12 month subscription for up to 3 users to AVG Internet Security, and an optional Fido Wireless Router which provides both IPv4 and IPv6 support and both Firewall and NAT capabilities.
Why Choose Fido?Well quite simply, we offer a no mess, no fuss, no nonsense broadband service. No hidden prices, no fancy deals where if you don't make a certain number of calls per week wearing a pink hat you'll suddenly find you have to pay an additional monthly charge / etc. We've been here since 2001 and we're not going anywhere! We believe in providing a good quality service, at sensible prices. We aren't always going to be the cheapest, but that extra pound a month goes a long way!
Another benefit a lot of people miss at first glance is the fact we operate exceptionally low contention on lines.  Sky, BT, TalkTalk all contend lines at 20:1, 50:1 and beyond.  Fido on the other hand are generally contended at worst 5:1 and usually at 1:1 or 2:1.  This means no slow downs at peak times, and effectively a similar performance to that of a leased line – at a fraction of the price!.
Fido offers a comprehensive range of broadband solutions to suit most needs, whether you are a small to medium sized business, or a large corporate entity, we have a solution to meet your needs. – backed by world-class network infrastructure, unrivalled customer service and friendly technical support.
No gimmicks, or bundled deals where you end up paying through the nose without realising it and no hidden costs or penalties – just simple, clear, transparent pricing – and a good deal at that!
Still not sure?  Why not try our ADSL/ADSL2 service risk free for 3 months.  If at any point during the first 3 months you're not completely happy, we'll rip up the contract and give you your MAC code so you can migrate away.  Ask one of our reps for more information.
Constant Quality MonitoringWe monitor your broadband so you don't have to!
CQM – Constant Quality Monitoring – means we keep an eye on your broadband connection in real time and keep logs of line statistics to compare for detailed fault reporting to BT Openreach. In fact, these graphs are proving so useful, BT are now asking for copies of them to help them find and resolve problems at their Exchanges that their own monitoring is unable to identify!
All of our Broadband connections offer: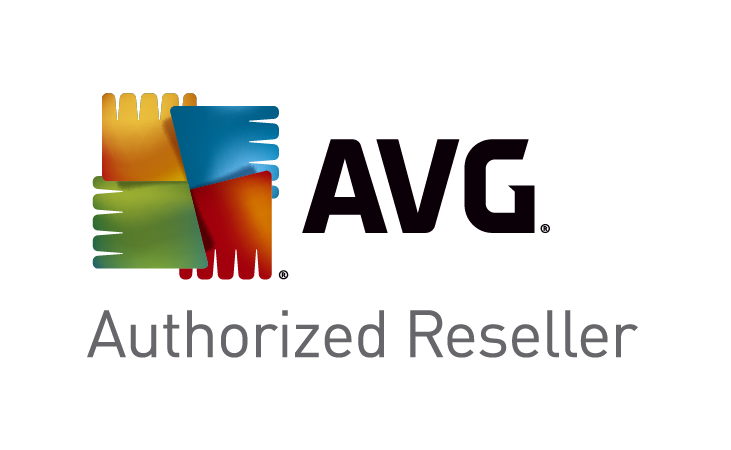 Unrestricted Usage Plans – no hidden charges or slow downs at peak times. Bandwidth options for all budgets.
FireBrick™ Bonding Compatibility (tie multiple connections together to increase upstream and downstream speeds)
Premier Customer Service on a standard UK phone number
Unrivalled Technical Support
Quality Guarantee when using FidoTalk VoIP across Fido's ADSL network
Free VoIP Account.  SIP Trunk and DDI.  Free Calls to other SIP users
Free online storage
Wires Only or Buy a Router option
Static IP addresses
IPv6 – A full /64 by default.
IPv4 – Static IP as standard.
Larger subnets available upon request
80Mbit now available in some areas!
AVG Internet Security 3 User License included free! (Value £41.66)
* – Small Print
All speeds quoted are approximate and are subject to line quality and capability of your local BT Exchange
BT landline required. Options for business line rental from £12.50 per month
Standard FTTC Contracts are for a minimum 12 months with 1 months notice required there after for cancellation. Longer term contracts may apply to special offers. See offer terms and conditions for full details.
ADSL / ADSL2 contracts minimum 3 months.
Prices quoted are exclusive of VAT
Installation subject to line test and survey
FTTC / FTTP only available in certain areas
3 month risk free trial includes ADSL, ADSL Max, ADSL2/ADSL2+ Technologies, but excludes FTTx due to BT Wholesale imposed minimum term.
BT cancellation fees apply if services are ceased. No charges applied for transfer via MAC code
Additional bandwidth outside of plan allowances charged at £1/GB or part thereof
Data allowance is a combination of your upload and download bandwidth usage
Cease orders subject to BT fee of £40. Not applicable to migrations with MAC code
In cases of early termination additional fees may apply
Max attainable speeds are theoretical limits given perfect conditions and assume additional bolt ons for upload speeds. They are not representative of actual speeds. Please use the Line Checker tool to receive an indication of the likely speeds you will receive in your own individual circumstances. Current performance tests in line with ASA guidelines indicate we provide 20Mbit download speeds on our ADSL2 service and 76Mbit download speeds on our FTTC service as of 1st June 2014
Upload and Download Speed refers to the profile upon which your service is configured with BT. It is not an indication of any guaranteed speed, but shows the maximum allowable speed you could possibly get should your line support this or higher rates.
Phone Line Rental is available from Fido with or without a calls package. Check out our competitive landline call costs and inclusive minute bundles in our online rate card
To request the migration of your BT phone line to Fido simply complete the online migration form
Line rental is just £13.50 per month.
Standard call charges are just
2p/min Local/National
7.5p/min Mobile
2p connection charge
Use Fido Broadband with FidoTalk to save on your BT call costs.With rates from just 1p/min to the UK and USA and 6p/min to UK Mobiles you're on to a real winner! None of these "inclusive" minute bundles where you pay a fortune whether you use the phone line or not (or end up paying through the nose to call mobiles). Simply signup for a Fido Broadband account and get a free VoIP account with free calls between other FidoTalk subscribers.
Full details of our tariffs can be found online at our Fido Talk website.
Bonded Broadband from Fido.Net
Bonded Broadband from Fido.Net takes your existing Fido Broadband lines and merges them together to provide faster upload and download speeds for a fraction of the costs of a leased line service.
The Bonded service is an additional subscription which costs just £10 per month per line, and provides combined download speeds without the need for any additional special equipment (just configure the routers on your network to connect to us using the special account details we give you and immediately benefit from increased download speeds per session). To bond upstream requires additional equipment at the customer end. The Fido FireBrick enables end users to bond together multiple xDSL connections (be it ADSL, ADSL Max, ADSL2, FTTC, etc) to obtain a faster upload and download speed.
Initially you will need to order multiple ADSL connections from Fido.Net. These can be by migrating your existing service(s) to Fido or by ordering new services. Once these services have been installed, you can then purchase an upgrade or "Bolt On" to enable the Bonding Service.
Bonding only works on ADSL connections with FidoNet, and requires additional services be configured in the RADIUS profile of your account to work. Downstream bonding requires a minimum of 2 lines configured with a single IP address on our BRAS. Upstream bonding requires the above in addition to a Fido FireBrick at the Customer site.