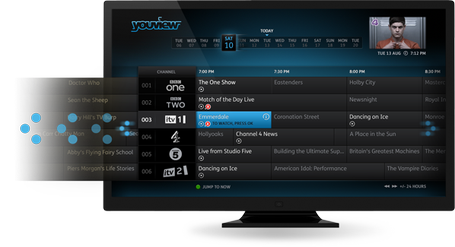 FidoNet are pleased to announce that with immediate effect customers can now buy the YouView Video On Demand box for use on the Fido Network.
YouView gives you extraordinary TV, over 75 channels, on demand films, catchup TV, NOW TV (the new way to watch Sky Movies on demand) and much more!
Check out our new YouView pages for more information.
Also – limited time offer for launch – save 10% when buying online from Fido with offercode YOUVIEW