Fido vPBX – 21CN Voice from Fido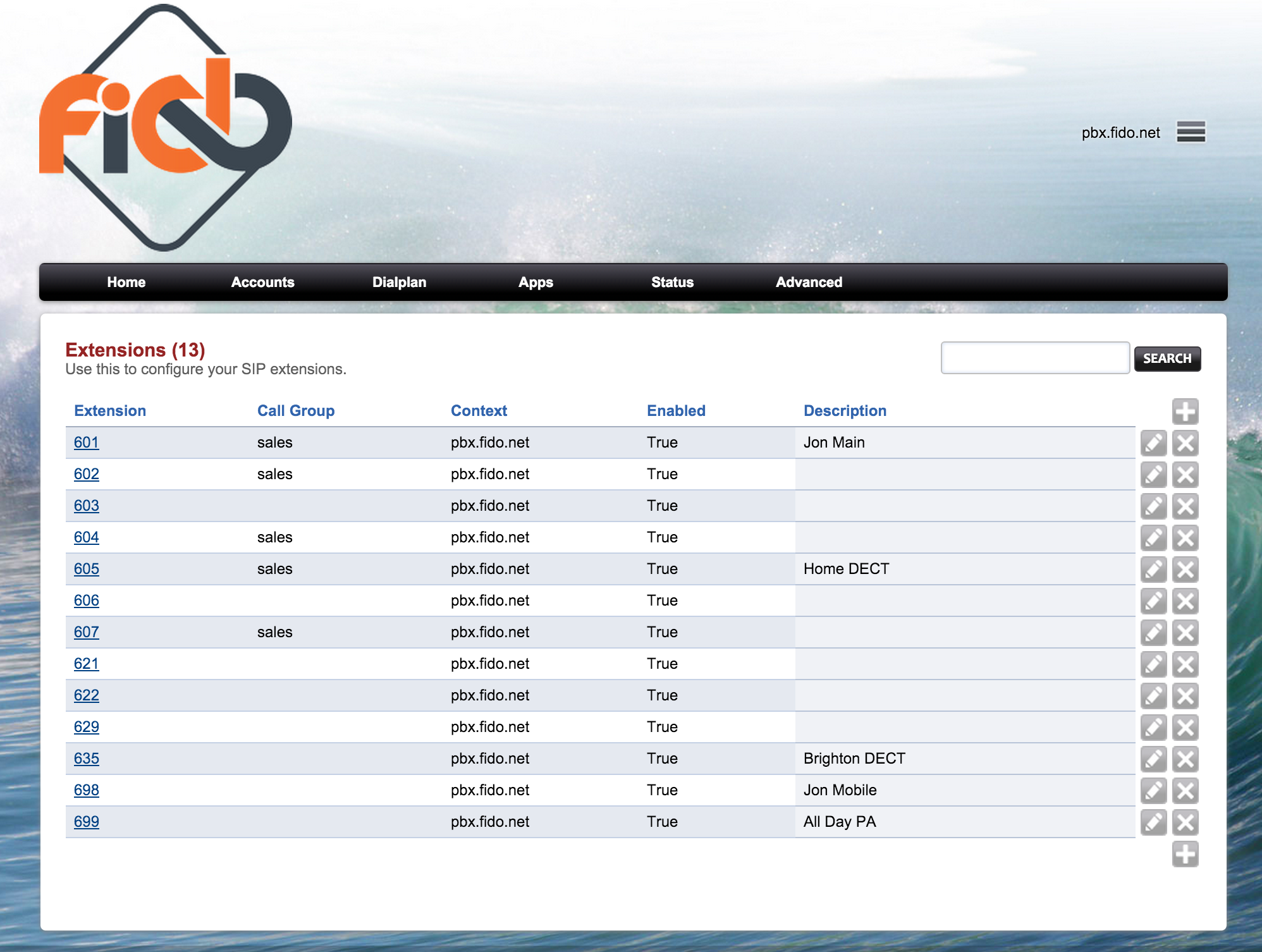 Brought to you by FidoNet who have more than 20 years experience with IP, VoIP and Digital Network services, the Fido Cloud vPBX is the last ever telephone system you will need to buy.
The powerful, intuitive web interface allows you to add extensions, call groups, conference rooms, IVR menu systems and more with the simple click of a few buttons.
Compatible with most VoIP handsets (including Polycom, Yealink, Snom, Cisco, Gigaset and more) we have leveraged the power of Open Source along with years of experience to provide a bullet proof Cloud based architecture.
Powerful IVR functionality provides flexibility to introduce multi level menus with decision trees (in multiple languages if required)
Configure Ring Groups quickly and easily

Receive voicemail by email or dial in to retrieve.

Fax support using T.38 so you can send/receive faxes direct from the web browser.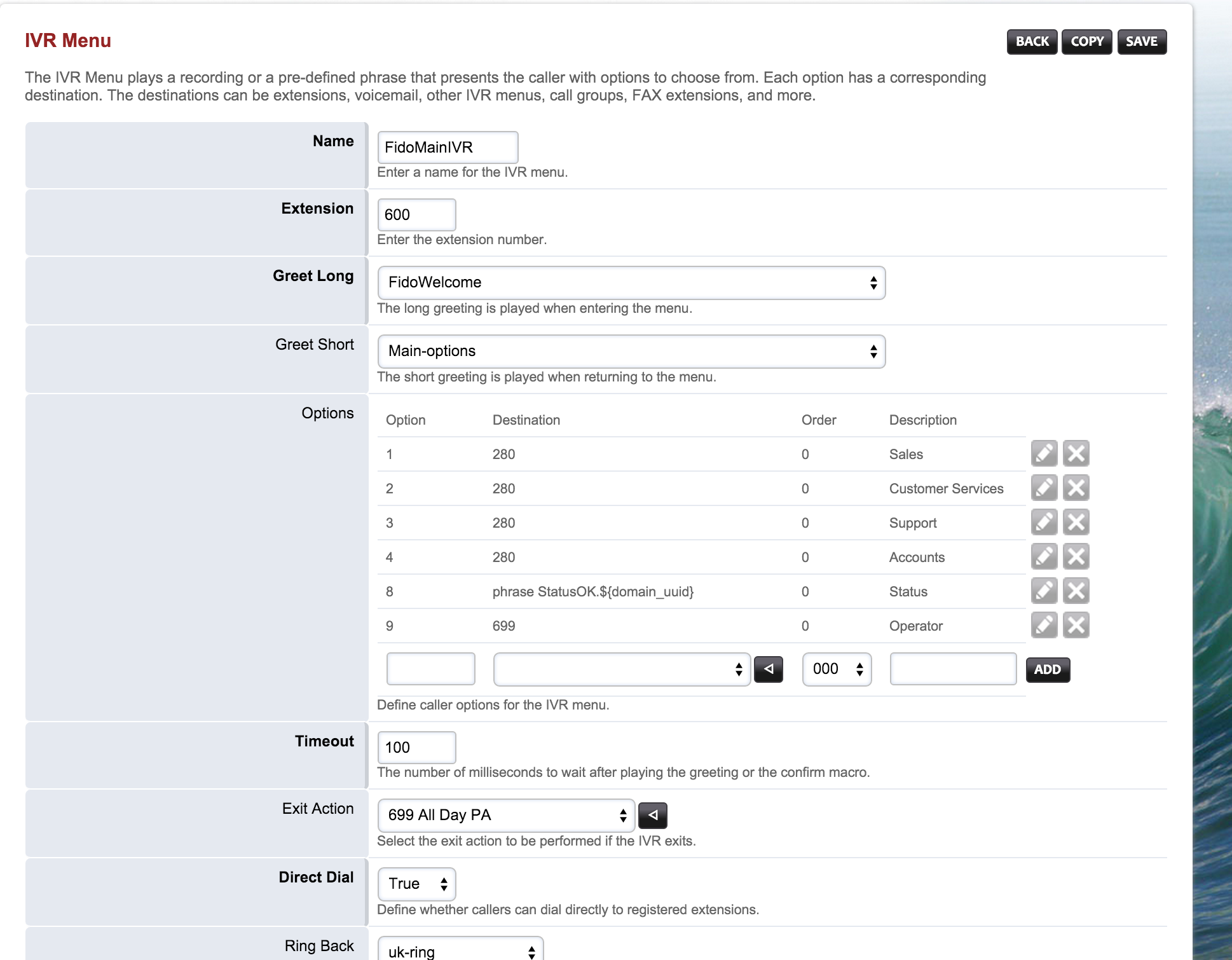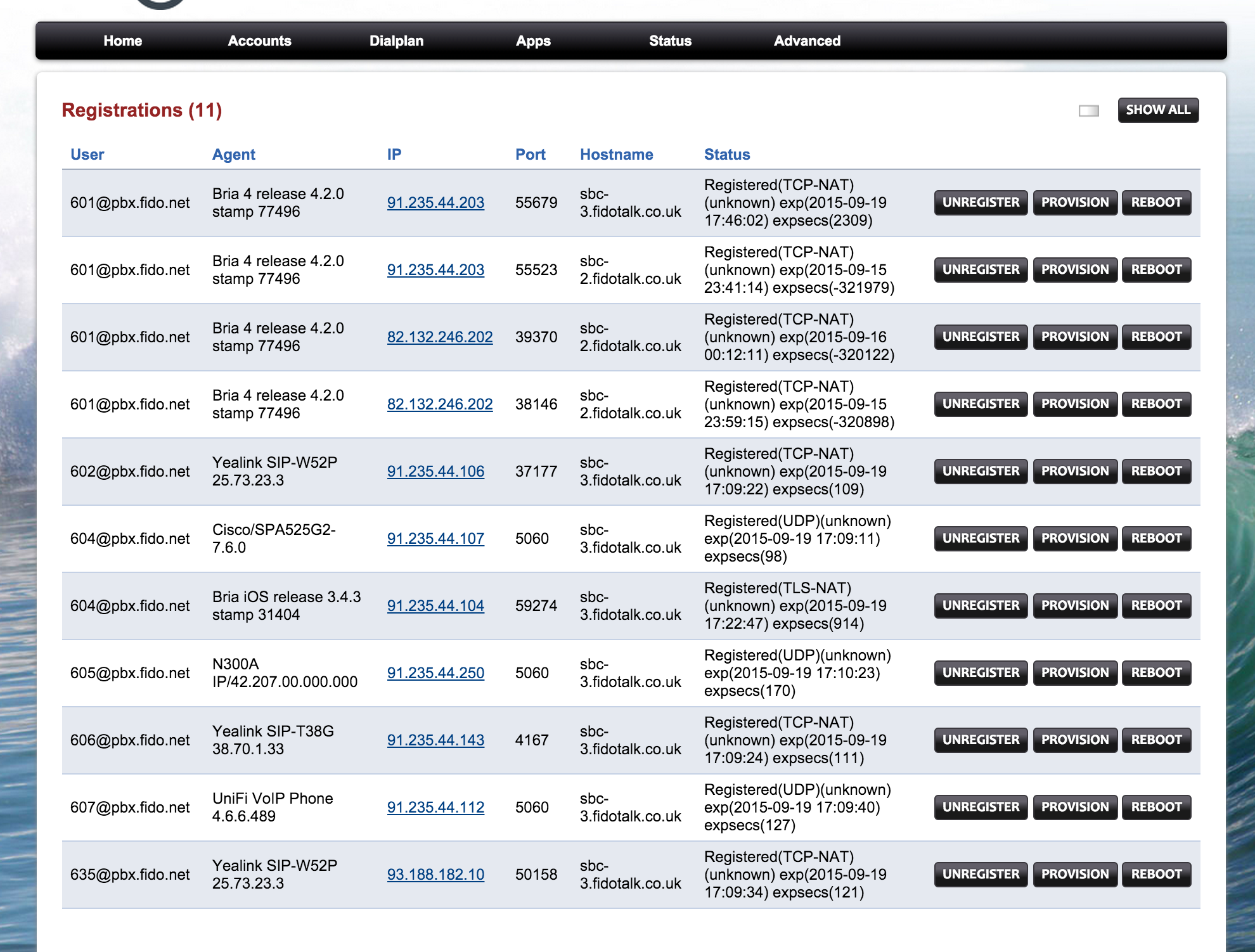 Manage and provision handsets quickly and easily
We support a myriad of devices which we can either supply and manage directly or you can purchase and configure through the online portal.
Support for TLS for secure conversations
Support for G.722 HD Voice codecs as well as G.729 and G.711
Our built in, web based, contact manager means you can also manage contact lists (upload vCards or edit through the web interface) and benefit from inbound Caller ID matching so your staff know who is calling before you answer the phone.